Ogulin's lime trees at the end of June
Ogulin is a place surrounded by nature and greenery, and in the centre of the town, time has developed an avenue of various trees.
One tree stands out and that is the lime tree (lipa).
In the centre of the town is King Tomislav's Park which was built in the 18th century and the most predominant tree in the park is, in fact, the lime.
As the lime is a strong and tall tree, which can grow up to 35 metres tall, the initial trees from the 18th century were cut down, and their place was taken by new, younger lime trees.
The prevalence of the lime is great in these regions, because the old Slavs revered the lime almost like the oak, and so they would plant lime trees wherever they would settle.
It is considered the tree of peace and health (due to its medicinal properties).
Long, long ago in many households, it was the custom to keep a lime tree branch in the house in order to protect it from thunder and fire.
Many places took their name from the lime, and the Croatian monetary domination, coins, is also called lime (100 lipa = 1 kuna). The 6th month of the year in Croatian also takes its name from the lime (lipa – Lipanj) because this is the month when it blossoms.
Long before, around the lime and under its canopies, the local people would meet and exchange information, and also make what would be for them and the town important arrangements and decisions.
If you find yourself in Ogulin in the month of June, you will certainly feel the scent of the blossoming lime trees just by walking through the centre of the town.
On the fairy tale route, which combines artificial installations with fairy tale creativity in locations in and around the town, the lime tree has found its own place across from the Frankopan Castle, in other words at the north entrance to King Tomislav's Park in the town centre.
This spring, and during June, Ogulin was visited by tens of thousands of children from the whole of Croatia, and the lipa trees provided us with shelter from the sun and rain. Under their canopy we talked about everything, enjoyed the smells, observed and discovered things, asked and answered questions and used all of our senses.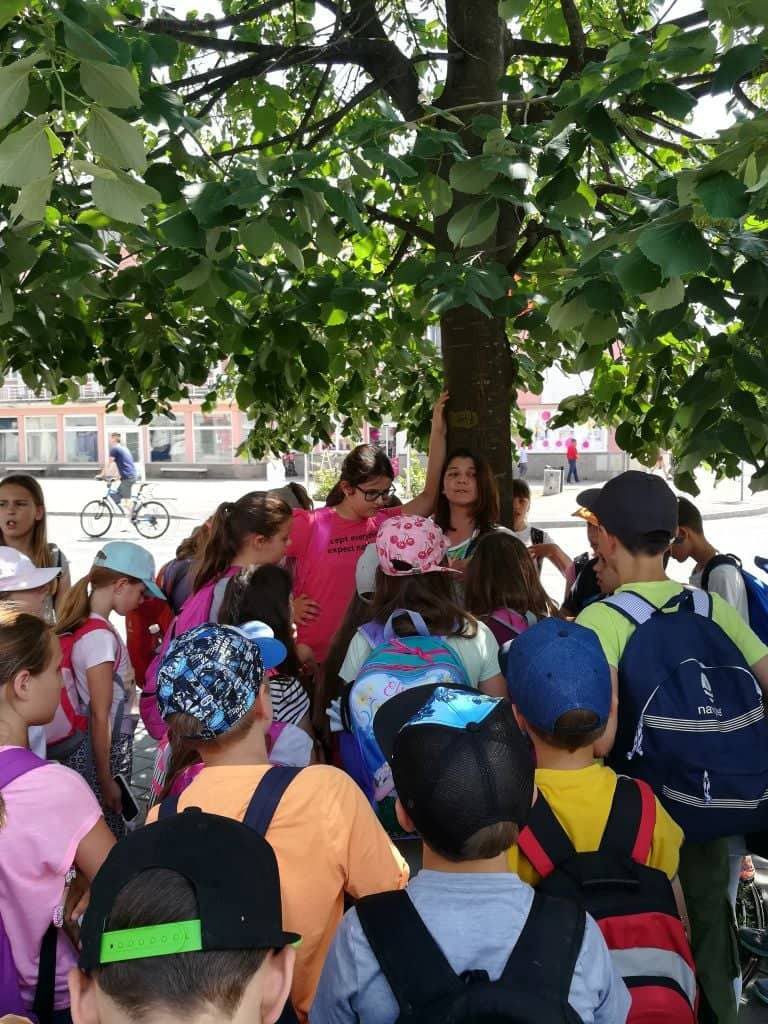 Old Ogulin photos: Miodrag Matijašić Buggy
Translation by Martin Mayhew