A one-day trip to Zagreb for the seventh graders from Ogulin's First Elementary School
As an escort for their one-day trip I had the opportunity to hang out with the pupils, their classmates Maja Puškarić, Nikolina Magličić and Ivana Božićević, their biology teacher and the trip leader Dijana Franjković along with their assistant Sandra Rendulić.
Our first stop was to the Cinestar cinema where we watched the film 'Wonder'. Very good, we were reminded that only with our heart do we see properly the basic human values and the price and importance of friendship in our lives.
Our next stop was the Zagreb City Zoo which is located in the 200-year-old Maksimir Park.
When it was established, in 1925, it only had five animals. Its founder was the Zagreb engineer Mijo Filipović to whom the then mayor entrusted the landscaping of Maksimir. The first animals were donated by Mijo Filipović himself – three foxes, whilst one professor, an animal lover, brought two owls to it in his hat.
Today we can see many species of animals here: mammals, birds, reptiles, amphibians, fish and invertebrates from almost every continent.
We were especially impressed by the snakes, and one boa which had just shed its skin. The lions were having their lunch when we were in their enclosure, whilst the chimpanzees gave us a loud and impressive presentation of their voices. In the Tropical House there was the little Common Suriname Toad (Pipa pipa) who particularly delighted us with its unusual motionless behaviour, not worrying about us, whereas the meerkats reacted in their own way and stopped from snoozing under the artificial sun as soon as they noticed us, and one of them got up on its hind legs and alertly watched us.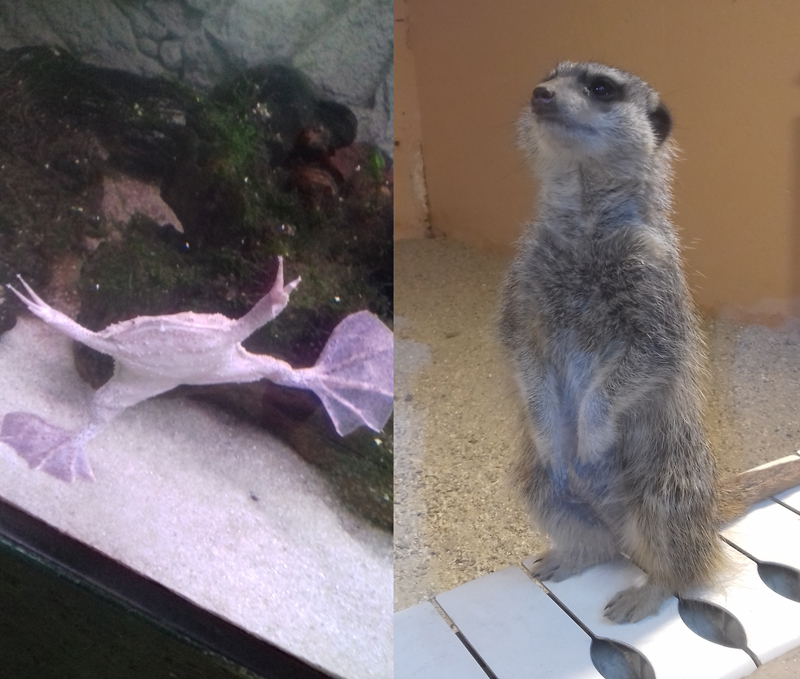 We really enjoyed the zoo and despite this we decided that we would rather see these animals in their natural environments.
Our third and final stop was the exhibition in the Meštrović Pavilion – Nikola Tesla – Mind from the Future. Along with our excellent guide he heard all about this genius from his early childhood to his death. His personal belongings were particularly impressive and we also investigated the interactive multimedia parts on which the exhibition is based.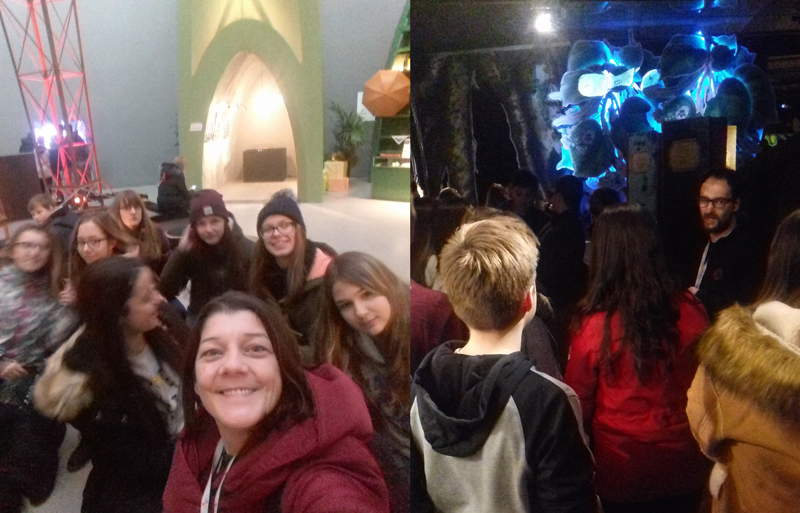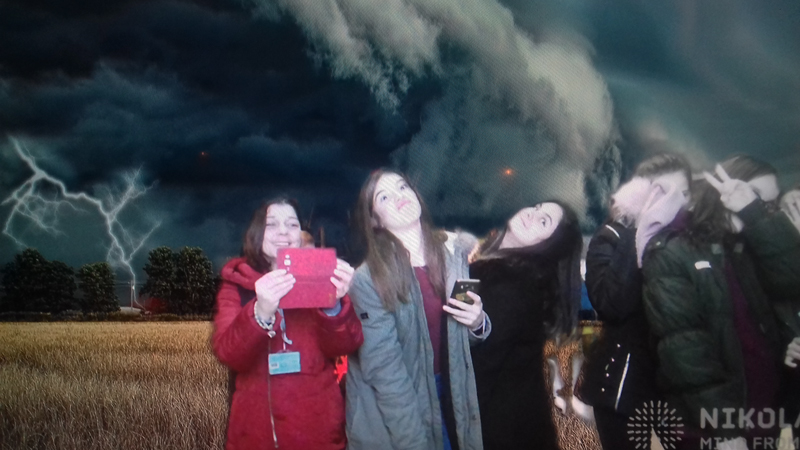 After a dynamic day and with all the new knowledge we were all tired and so we warmed ourselves up on the bus, and thanks to our drivers we happily arrived back in snowbound Ogulin full with new impressions.
The pupils of Ogulin's First Elementary School showed their knowledge of everything and all that we talked about, politely, modestly and carefully making their teachers proud, just as they are proud of their teachers.
It was a pleasure to join in and work with this group.
23.02.2018
(Translation by Martin Mayhew)